Collaborations rooted in food, land, and learning.
In our Events Calendar, you'll find information about upcoming community meals, markets, volunteer opportunities, field trips, and more
Keep up to date on our in-person and virtual offerings, programs, and activities by subscribing to the Rooted newsletter
Rooted's Farm to School team has created many resources to help educators and families interested in gardening with young children.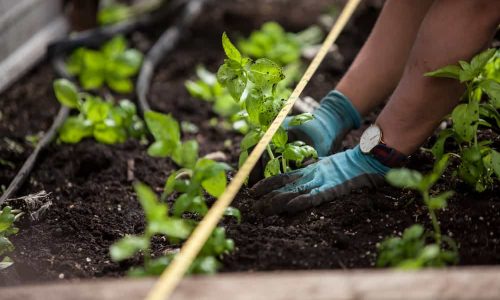 Rooted is currently hiring for several seasonal positions at Troy Farm. You can find full job descriptions and information about how to apply on our careers page.
Sign up now for fresh, organic veggies from late May through mid-October and members-only perks.
Your support nourishes our work
Donations from supporters like you help Rooted move forward in our unified work as we continue teaching, serving youth, growing food, stewarding land, and supporting community gardening.
If you wish to make a donation by check, please address your check to Rooted and mail to:
Rooted
2702 International Lane, Suite 200
Madison, WI 53704
Badger Rock Neighborhood Center
We are a work in progress. Please check back regularly for more information.
Looking for information about our programs at Badger Rock Neighborhood Center? Click below.